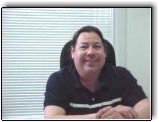 MARC MARACLE - Executive Director

A Mohawk from the Tyendinaga Mohawk Territory Marc has been involved with First Nations and Aboriginal issues over the course of his 20 year professional career. His initial background was in architectural design and the preparation of construction documents as well as in capital project management. Marc's background also includes community development; economic development; program/project design, coordination and management; program/project evaluation; negotiations for federal transfers of program management; communications; facilitation; conflict resolution; and, strategic planning.
Marc has worked as a Consultant, as a Senior Policy Advisor with the National Aboriginal Management Board at Human Resources Development Canada and as the Executive Director of the National Association of Friendship Centres. Marc joined Gignul Housing as the Executive Director in the spring of 2004.