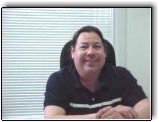 MARC MARACLE: A Mohawk from the Tyendinaga Mohawk Territory Marc has been involved with First Nations and Aboriginal issues over the course of his 20 year professional career. His initial background was in architectural design and the preparation of construction documents as well as in capital project management. Marcís background also includes community development; economic development; program/project design, coordination and management; program/project evaluation; negotiations for federal transfers of program management; communications; facilitation; conflict resolution; and, strategic planning.
Marc has worked as a Consultant, as a Senior Policy Advisor with the National Aboriginal Management Board at Human Resources Development Canada and as the Executive Director of the National Association of Friendship Centres. Marc joined Gignul Housing as the Executive Director in the spring of 2004.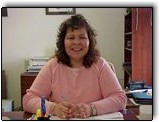 DELORES PELTIER: Born and raised on the Wikwemikong Unceded Reserve located on beautiful Manitoulin Island and is of the Three Fires Confederacy tribe (Odawa, Ojibway and Pottawatomi).

A background in Finance, Dolores has worked as Pay & Benefits Supervisor with Baffin Regional Health Board (Iqaluit, NU) from 1988-1994 and a Senior Accounts Officer at James Bay General Hospital (Moosonee, ON) from 1994-1997. In October 1997 she joined Gignul Non Profit Housing Corporation and works as Tenant Relations Officer.

A community minded individual Dolores has volunteered her time since arriving to Ottawa through such organizations as Odawa Native Friendship Centre and Minwaashin Lodge. Her passion has been working with the Ottawa Aboriginal Family Festival Ė Children & Youth Pow Wow and Odawaís Food for Friends Christmas Hamper Campaign.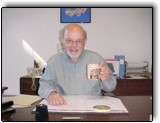 JERRY RAKUS: I was born in and lived in Windsor, Ontario until mid 1974, when I moved to Ottawa.
Over the past 31 years, I have worked as an accountant in the high tech and non-profits sectors. In July 2005, I joined Gignul as its new finance officer.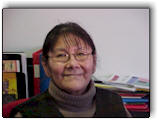 EVE LOUTTIT Is a Swampy Cree born in Ghost River, raised in Kashechewan near James Bay in Northern Ontario. She attended Moose Factory Public School and Moosonee Education Centre in Moosonee, Ontario. She came from a family of 20 which includes 2 adopted brothers.
She has been working with Aboriginal Organizations & communities for the last 15 years. She worked as Nurseís Aide, Medical Secretary for Weeneebakyo Hospital in Moose Factory and also as a cashier for Hudsonís Bay Co.
In 1984-1988 she worked for Aroostook Micmac Council in Presque Isle, Maine. She worked as Basket Bank Assistant and later got promoted to Economic Development Coordinator, where she oversaw the Councilís Basketry Enterprise and also assisted co-founding Basket Bank
.
1991-1992 worked as Clerical Assistant for Television Northern Canada which this organization is a sister to Inuit Broadcasting Corporation.

1995-2005 worked for Canadian Aboriginal AIDS Network as Receptionist, Resource Librarian & Administrator Assistant. Eve resides in Nepean, Ontario sharing a home with some friends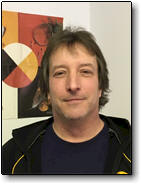 Ken Fraser - Maintenance Supervisor
Ken Fraser started with Gignul Housing in August 2015 and he brings over 25 years of experience working in the housing construction industry. Right out of high school he started out and throughout the years his work included flooring work, roofing, foundations, framing homes and property management. He was also self employed for 14 years in the same capacity. In his spare time Ken enjoys his music attending concerts/music festivals and also loves to cook.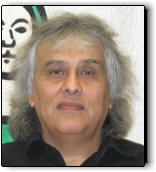 Tony Cruickshank - Tenant Relations Officer
Tony is a native Algonquin and a member of Golden Lake First Nation. Raised in Arnprior to an adopted family he was taught to be proud of his Indian heritage and his family. His daughter, stepdaughter and two grandchildren are a source of great pride to him.

With a background in Recreation, Employment and Housing; Tony has spent the last 20 years working with the regions youth, homeless and vulnerable seniorís populations both on the reserve and here in the nationís capital.

An avid Hunter Tony loves getting back to the solitude of nature as he escapes to Algonquin park and spends some quiet alone time watching for moose or his next bigfoot sighting.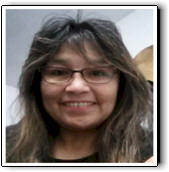 Susan Howard - Accounting Clerk
Susan joined Gignul Housing in November 2015 as an Accounting Clerk.
She assists the Finance Officer in the day to day operations of the organization.