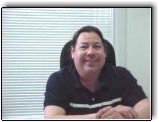 MARC MARACLE - Executive Director

A Mohawk from the Tyendinaga Mohawk Territory Marc has been involved with First Nations and Aboriginal issues over the course of his 20 year professional career. His initial background was in architectural design and the preparation of construction documents as well as in capital project management. Marc's background also includes community development; economic development; program/project design, coordination and management; program/project evaluation; negotiations for federal transfers of program management; communications; facilitation; conflict resolution; and, strategic planning.
Marc has worked as a Consultant, as a Senior Policy Advisor with the National Aboriginal Management Board at Human Resources Development Canada and as the Executive Director of the National Association of Friendship Centres. Marc joined Gignul Housing as the Executive Director in the spring of 2004.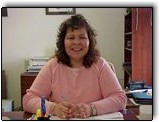 DELORES PELTIER - Tenant Relations Officer

Born and raised on the Wikwemikong Unceded Reserve located on beautiful Manitoulin Island and is of the Three Fires Confederacy tribe (Odawa, Ojibway and Pottawatomi).

A background in Finance, Dolores has worked as Pay & Benefits Supervisor with Baffin Regional Health Board (Iqaluit, NU) from 1988-1994 and a Senior Accounts Officer at James Bay General Hospital (Moosonee, ON) from 1994-1997. In October 1997 she joined Gignul Non Profit Housing Corporation and works as Tenant Relations Officer.

A community minded individual Dolores has volunteered her time since arriving to Ottawa through such organizations as Odawa Native Friendship Centre and Minwaashin Lodge. Her passion has been working with the Ottawa Aboriginal Family Festival – Children & Youth Pow Wow and Odawa's Food for Friends Christmas Hamper Campaign.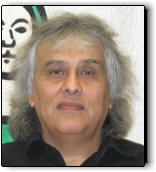 Tony Cruickshank - Tenant Relations Officer

Tony is a native Algonquin and a member of Golden Lake First Nation. Raised in Arnprior to an adopted family he was taught to be proud of his Indian heritage and his family. His daughter, stepdaughter and two grandchildren are a source of great pride to him.

With a background in Recreation, Employment and Housing; Tony has spent the last 20 years working with the regions youth, homeless and vulnerable senior's populations both on the reserve and here in the nation's capital.

An avid Hunter Tony loves getting back to the solitude of nature as he escapes to Algonquin park and spends some quiet alone time watching for moose or his next bigfoot sighting.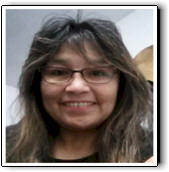 Susan Howard - Accounting Clerk

Susan joined Gignul Housing in November 2015 as an Accounting Clerk.
She assists the Finance Officer in the day to day operations of the organization.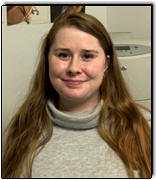 Shawnee Wannamaker - Administrative Assistant

A Mohawk from the Tyendinaga Mohawk Territory. Shawnee was born in Belleville Ontario and raised on Algonquin Anishinabe territory in Ottawa.
She has worked with the Premier in proposing changes in many rural Ontario communities who struggle with mental health, homelessness, and Indigenous poverty.
She sits on the Board of Directors for the Psychiatric Survivors of Ottawa assisting with planning and oversight on projects. Shawnee is the Administrative Assistant at Gignul Non-Profit Housing since 2020.